D u o F l a u t o P i a n o
Helen Dabringhaus, Flute
Fil Liotis, Piano
Duo FlautoPiano - a name that stands for the realisation of strong contrasts on all levels of musical expression and highlights the ultimate synthesis of the flute and piano sounds.
The German flautist Helen Dabringhaus and the Greek pianist
Fil Liotis
met for the first time in Detmold in 2014. Through their joint performances, they quickly discovered a common tonal language that shows in their unrestrained urge for heartfelt expression.
Inventive projects as well as thematically structured and carefully compiled programmes are a trademark of Duo FlautoPiano.
The duo not only presents the standard repertoire with new vitality, but also devotes itself to works that have received little or no attention.
In October 2019, their Super Audio CD
"The Young Beethoven"
was released on MDG..
​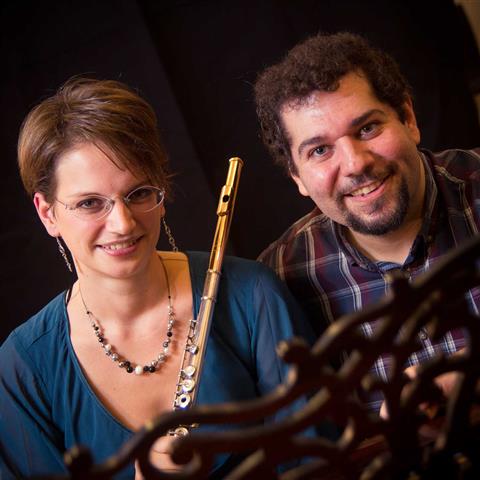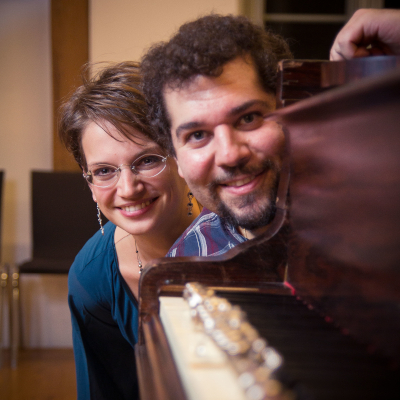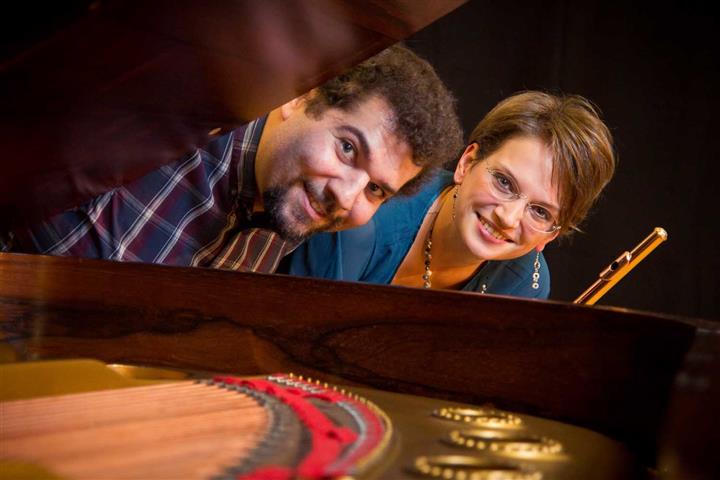 L. v. Beethoven: Hornsonate op. 17,
1. Allegro moderato
L. v. Beethoven: Serenade op. 41,
4. Andante con Variazioni
Program Proposals:
L. v. Beethoven and the 20st Century:
T. Hosokawa (*1955)
Lied for Flute and Piano
L. v. Beethoven (1770-1827)
Sonate für Flöte und Klavier B-Dur Anh. 4
F. Poulenc (1899-1963)
Sonate pour Flute et Piano
----- Intermission -----
H. Dutilleux (1916-2013)
Sonatine pour Flute et Piano
L. v. Beethoven (1770-1827)
Sonate für Horn und Klavier F-Dur op. 17, in der
Bearbeitung für Flöte und Klavier
A. Jolivet (1905-1974)
Chant de Linos pour flute et piano
L. v. Beethoven and the Romantic
L. v. Beethoven (1770-1827)
Sonate für Flöte und Klavier B-Dur Anh. 4
L. v. Beethoven (1770-1827), Th. Böhm (1794-1881)
Adagio für Flöte und Klavier nach dem 2. Satz des
Konzerts für Klavier und Orchester, op. 15
P. Taffanel (1844-1908)
Fantaisie sur le Freischütz pour flute et piano
----- Intermission -----
L. v. Beethoven (1770-1827)
Serenade D-Dur für Flöte und Klavier op. 41
C.-M. Widor (1844-1937)
Suite op. 34 für Flöte und Klavier
Flutemusic from the turmoil of World War 2
H. Dutilleux (1916-2013)
Sonatine pour Flute et Piano
B. Martinů (1890-1959)
1. Sonata for flute and piano
A. Jolivet (1905-1974)
Chant de Linos pour flute et piano
----- Intermission -----
F. Martin (1890-1974)
Ballade für Flöte und Klavier
S. Prokofiev (1891-1953)
Sonate für Flöte und Klavier op. 94
Back to top