C . H . R i n c k : C h a m b e r m u s i c V o l . 2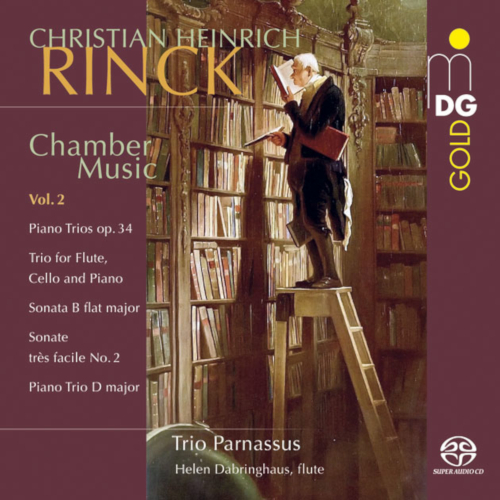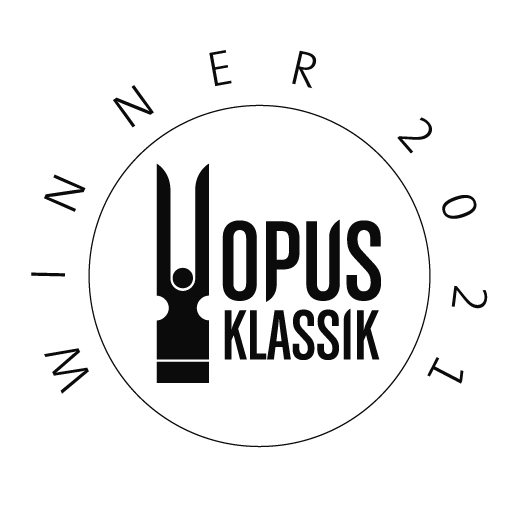 C. H. Rinck: Chambermusic Vol. 2
More Information
MDG 903 2188-6
Piano Trios op. 34
Trio
for Flute, Violoncello and Piano
Sonata B flat major
for Violin, Violoncello and Piano
Sonate très facile
for Violin and Piano
Piano Trio D major
Helen Dabringhaus, Flute
Julia Galic, Violin
Michael Groß, Violoncello
Johann Blanchard, Piano
Reviews:
"Really attractive music, beautifully played and recorded": Read the full review from February 2021 on
MusicWeb International
.
Like a christmas present: On Dec 25 2020 the CD was awarded the Klassik Heute Empfehlung. For the full review (german) click
here
.
"Höchstes Lob:
Das Trio Parnassus und Helen Dabringhaus bleiben diesen entzückenden Miniaturen nichts schuldig... Die Freude, die die Interpreten bei der Einspielung hatten, überträgt sich 1:1 auf den Hörer."
(Klassik Heute)


"Dabringhaus's playing is ideally suited to the job in hand, where her impeccable articulation really comes into its own ... her [tone] is well-rounded, and essentially veers more to the gentler side of the dynamic spectrum, but nevertheless ideally suited to music of this period... Lovely, well-balanced playing and dynamic control here, with a special commend for both flautist and pianist."
(MusicWeb International)


"Klare Empfehlung:
Ersteinspielung von Kammermusikwerken, die mit ihrer Heiterkeit manchen grauen Wintertag im Lockdown zu erhellen vermögen... Ideale Einführung für Kinder in den klassischen Stil, da die sangliche Melodik zum Mitsummen verleitet."
(Klassik Heute)


​
Available in shops or
order here!
Back to top
i / n
×
<
>