T h e Y o u n g B e e t h o v e n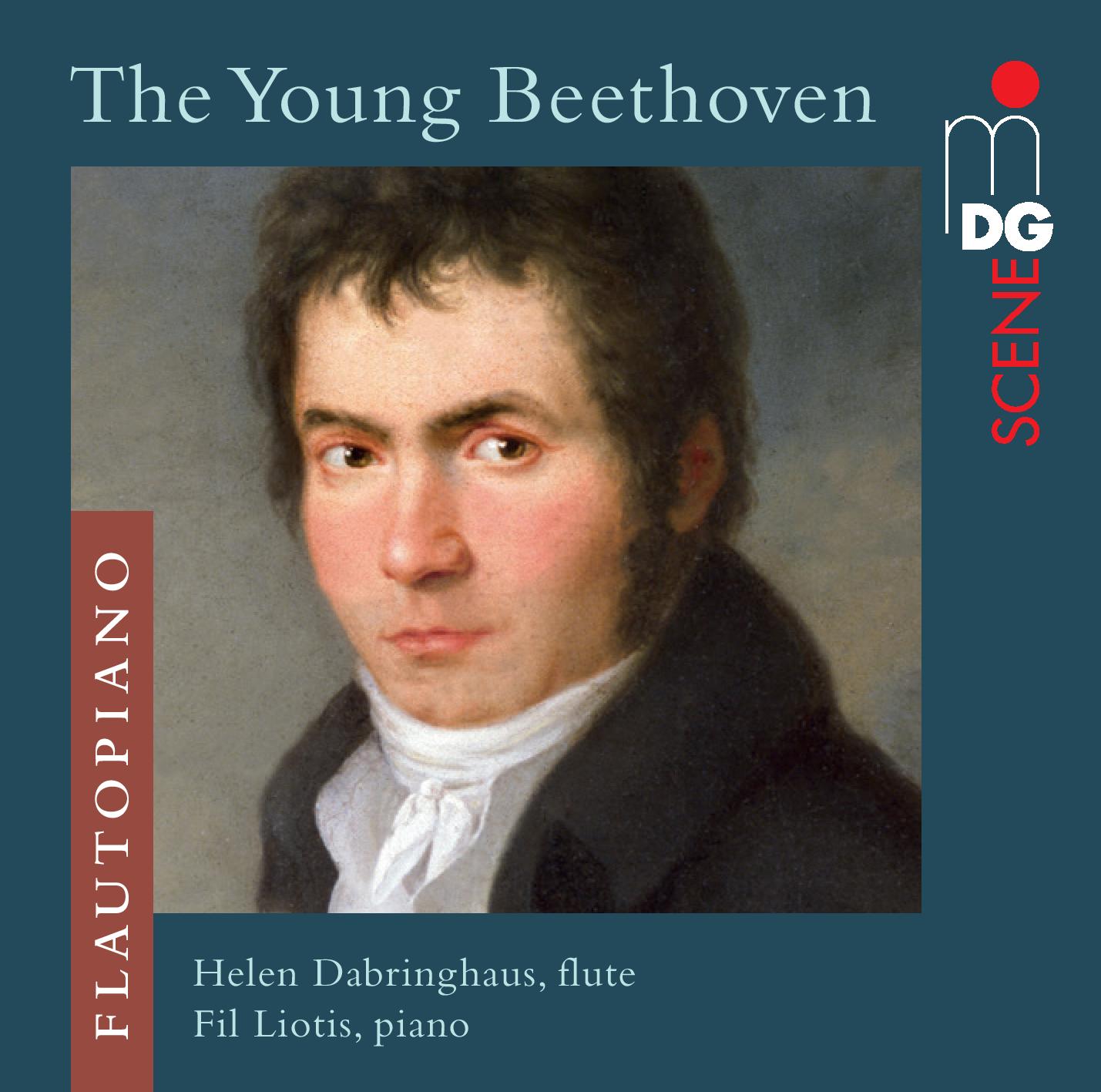 The Young Beethoven
more Information
MDG 903 2135-6 (Hybrid-SACD)
Sonata for piano and flute
WoO Anhang 4
Adagio
(2. Mvt.) from piano concerto No. 1 op. 15 C-major
Serenade for flute and piano op. 41
Duo for two flutes WoO 26
Sonata for piano and horn op. 17
arranged for flute and piano
Helen Dabringhaus, flute
Fil Liotis
, piano
Vukan Milin
, flute
Reviews
On
MusicWeb International
a new review was posted in September 2020.
In January 2020 the CD was awarded the
Klassik Heute Empfehlung
.
Read Rasmus van Rijns review on Pro Classics
here
.
Here
you can find the review on MusicWeb International.
"Beautiful flute playing and excellent recording technique....
Helen Dabringhaus and Fil Liotis... take this secondary works seriously and present them with extraordinary pristine sound. The high register of the flute sounds radiant and relaxed, with flawless intonation and lively articulation. You can hardly do better on modern instruments..."
(Klassik Heute Recommendation)


"... my personal favorite, the... Serenade, which in its six movements... gives the two the opportunity to shine in every imaginable register - sometimes with light-footed scurrying steps (in the Entrata and the Minuet), at other times with a rough blustering in the manner of the master of the house (Allegro molto), then again breathtakingly beautiful (in the theme with variations) or with the great sense of humour that we know from the early sonatas (Allegro scherzando)..."
(Rasmus van Rijn - Pro Classics)


"This is a very well recorded release, with plenty of spaciousness in both its stereo and SACD mixes... Helen Dabringhaus has a well-centred but fairly gentle tone which suits the period of the music very well indeed. Pianist Fil Liotis creates a great deal of colour and interest in the accompaniments, and if you are up for some up-beat chamber music then this is a nice place to be."
(MusicWeb International)


"Helen Dabringhaus and her colleague Vukan Milin let this two-movement play music chatter and sing in a thoroughly amusing way: The trick of giving just enough weight to a creative side note that it does not slip into the casual - this trick is just as delightfully successful..."
(Rasmus van Rijn - Pro Classics)



​
Available in shops or
order here!
Back to top
i / n
×
<
>